ASL Midwife Sticker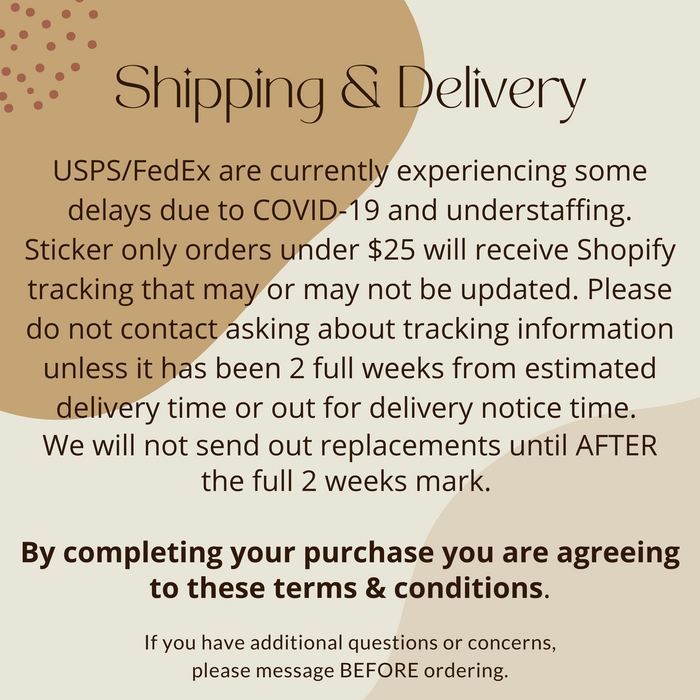 ASL Midwife Sticker

✓ ASL Midwife Sticker ✓ Sign Language ✓ Die Cut Sticker

Enjoy every moment of being a Midwife, and grab yourself this unique sticker. Hand-drawn, digitized, and printed on premium, glossy sticker paper. The sticker features the word Midwife in American Sign Language.

A high-quality handmade sticker that has a super versatile use. Perfect for planners, notebooks, laptops, phone cases. You can even stick it on journals, pregnancy announcements, or simply on your water bottle.

ABOUT
• Midwife sticker
• Individually die-cut
• High-Quality vinyl sticker
• Ideal for your journal, diary, notebook, laptop, phone, mirror, water bottles.
• Measurements 1.5" x 2.5"
• If you have any questions, please contact me

PLEASE NOTE
A filter has been added to the picture so the actual product color may vary from the image shown. Every monitor or mobile display has a different capability to display colors, and every individual may see these colors differently.

Shipping & Delivery

USPS/FedEx are currently experiencing some delays due to COVID-19 and understaffing. Sticker only orders under $25 will receive Shopify tracking that may or may not be updated. Please do not contact asking about tracking information unless it has been 2 full weeks from estimated delivery time or out for delivery notice time.

We will not send out replacements until AFTER the full 2 weeks mark.

By completing your purchase you are agreeing to these terms & conditions.

If you have additional questions or concerns, please message BEFORE ordering.